It was a casual Saturday afternoon and Vighnesh, like he has been doing since school days, was lying on the couch at Sujeet's place. Sujeet and Vighnesh are childhood friends and have known each other for almost 10 years now, since they were in 8th Grade or something. Since then, lazy Saturday afternoons, turning to evenings and then nights have been a regular scene. Vighnesh has a huge joint family with caring elders and loving siblings, however, just to silently lie down on a beanbag, watch random movies and TV shows, have tasty snacks and endless cups of tea, Vighnesh and Sujeet have been having chilling scenes at Sujeet's place since years now.
3.30 PM: "Can we try Cafe Slosh in Sector 16 today?", Vighnesh suggested, looking at a popular website. Music played in the background as Sujeet was about to finish drafting a Business Proposal to a client. "Umm… Can we go there some other day?". Vighnesh nodded in agreement. "Bhai, my colleague Kunal might visit me in some time. Hope that's ok with you!", Sujeet said after 5 minutes while shutting down his laptop. Vighnesh looked up, stared still for two seconds and said, "Hmm? yea sure, why not!"
Sujeet smiled.
The doorbell rang at around 4.45 PM. Kunal arrived. Kunal was dressed in smart casuals and had decent above average looks. He looked as if he had some plans after catching up with Sujeet for some time. Sujeet introduced him to Vighnesh and they hung around for around for another hour and a half. Kunal was a couple of years senior to Sujeet in the same organisation where Sujeet had recently joined after completing his MBA in Marketing. Their discussions switched from being about work to interesting details about other team members and of course, about good-looking girls in and around their team.
At around 6.30 PM, Kunal's phone beeped. He read the message and jumped from his chair, "Come on Sujeet! Riya and Sania are getting ready and are going to meet us at Cafe Slosh at 7.30. It's going to be fun!" Sujeet smiled in embarrassment, looked at Vighnesh and said, "Uhh…. I think so, I mean… I think it sounds great! What say Vighnesh?" Vighnesh, his face immersed in his mobile phone, "hmm? hmmm…"
Sujeet, slightly panicky, and toggling his eyes between Vighnesh and Kunal, "Bro, while I get ready in 5 minutes, I think you should park your bike at my place and we can go by cab. It won't be safe to ride the bike after the 'phaurtaaayyyy!!'" (the word party in a fake excitement and pretentious tone). "Now that looks like you're one among us brother!", Kunal said in excitement, gave Sujeet a Hi-Five and left.
"Look I am sorry Vighnesh, but I have just joined this organisation and I need to gel with the team. And Kunal will be of great help for that… It's important, ok?". Vighnesh still didn't look up from his mobile phone, just gave a brief look, and looked at his mobile phone again. "Relax Sujeet, I anyways had plans for the evening… You have fun at your 'phaurtaaayyyy!!'" (the word party dipped in sheer sarcasm), he said and stormed out in 10 seconds.
Now, if you are a customer facing professional or you've known one for a while, try relating it to a seller's behaviour towards a new acquisition prospect and an existing customer. Sellers are usually groomed to focus on acquiring new customers and to squeeze out as much money as possible in the first deal itself. As exciting it is to acquire a new logo for your organisation and flaunt how much money did you get in, it is also important to build long term associations with other organisations. Sellers, especially in organisations where new business development and client retention piece is handled by the same guys, usually focus on new acquisitions as compared to servicing the existing customer. In some business reviews, managers also tell their teams not to focus too much on the clients who are already on board, "yaar uspe zaada focus mat kar, woh toh aa hi jaayega… koi naye naam bataa…"
In a market where word of mouth marketing still works better than any other online/offline marketing, it is extremely important to take care of our existing customers. While we focus on adding revenue and acquiring new logos for the company, we also need to ensure that the existing ones don't slip out of the stack. I am not trying to iterate that new business acquisition is anywhere less important. I just want to convey that although it was a smart move by Sujeet to create in-roads into the new team and seek Kunal's help for the same, he should've given Vighnesh the attention and importance that he has always deserved.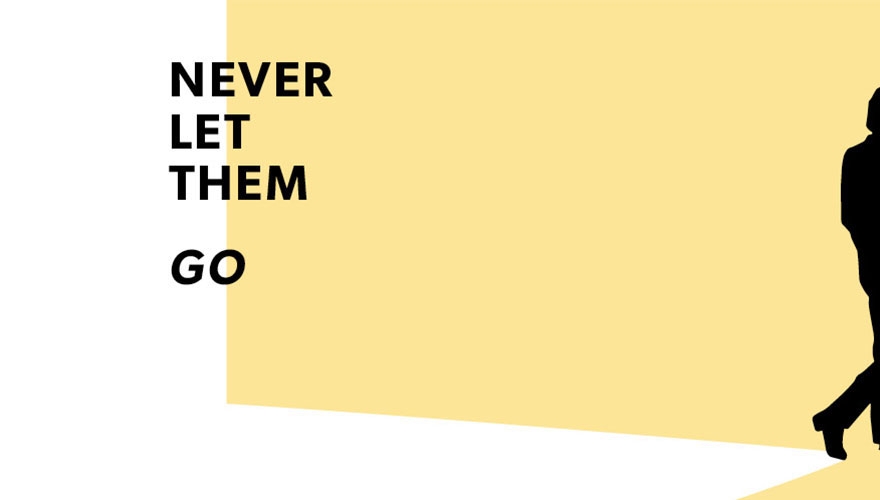 And Good News! It doesn't need understanding of rocket science to do this!
I am not wanting to preach anything to anyone, I would just like to share what I personally like to ensure:
Know what your organisation can deliver, for the price in discussion.
Set the right expectations. Commit what you can do.
Be accountable for the deliverables.
Maintaining healthy relationship just requires being responsive when the client needs you and being proactive in informing about updates, if any.
There's no need to overprice and sell, be reasonable; your city might be too big to travel, but the world is too small.
Be patient, even when the client doesn't carry a cheque book and a pen for the meeting!
REPEAT! 🙂
PS: I am sure most of you are aware of the above facts and the drill mentioned towards the end of this write up. I just wanted to share a piece of my learning and my understanding with whatever limited reader base I'll get. Constructive suggestions and inputs are most welcome! 🙂