2020 has certainly been different from any year that we've lived by so far!
So, unlike any other year, this year, we decided not to bring the Ganesha Idol home due to the associated risks! What did we do then? Read on…
We decided that we'll make an idol of Ganeshji at home!!!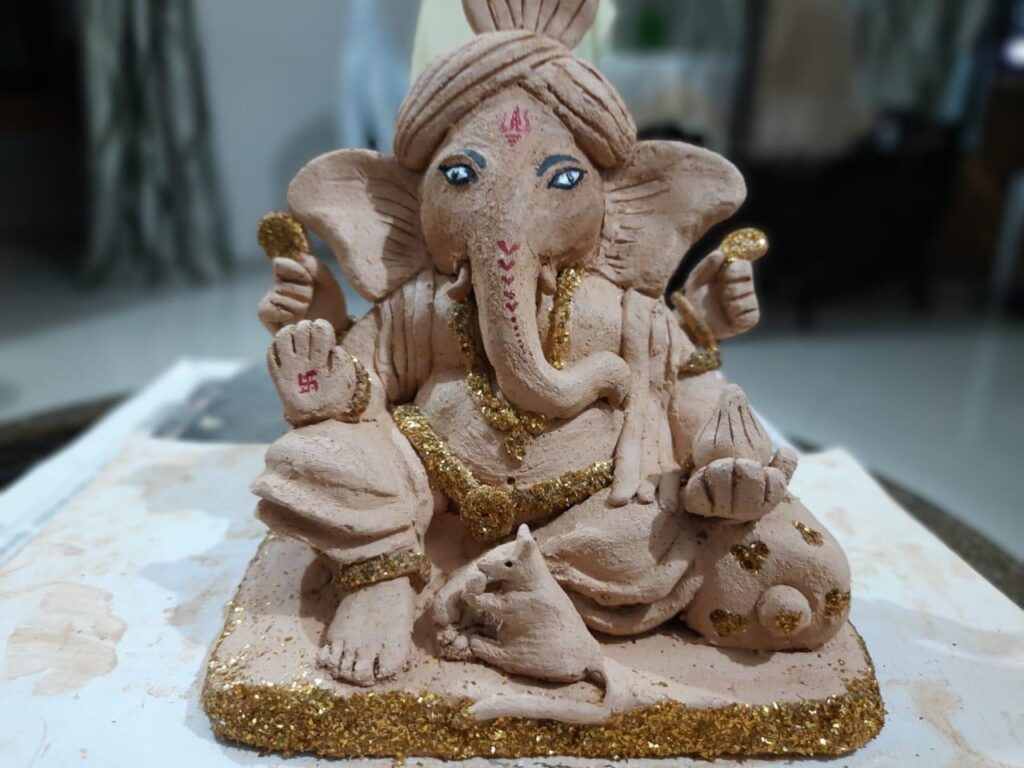 Oh! What a feeling it has been!
Ganeshotsav is a huge festival in Maharashtra! We've also been celebrating it every year since more than 20 years by bringing home a Ganesh Idol and offering special prayers for the 10-11 days of the festival.
It was just before the Ganeshotsav of 2018 that we got talking about the after view of the Ganesh festival.
The idols that people had brought home with so much love, you'll see half-broken pieces of those idols (ones made of POP) along with the remains of flowers and stuff floating on the surface of the lake/pond.
Apart from the utter disrespect of the Lord Ganesha, it is also contributing to slow death of our environment.
While we were discussing about all this, maybe we could picture it all and we didn't want to be a part of it anymore! Thus, my parents, wife and I made a conscious decision that we'll bring a smaller idol and do the Ganpati Visarjan at home itself!
My wife is quite an artist and is always interested in pushing her talent one step ahead by trying things out! This year, she decided that she'll make the Ganesh Idol at home itself!
Also, to avoid external contact, my father plucks few flowers for the Puja from the trees and plants within and around our apartment premises. Additionally, my wife also made some flowers and small garlands from paper!
What is your Ganeshotsav story?