2.39 AM: My Phone Beeped. "It's called off", Rupali's message read. Being a seasoned flop-man at giving appropriate responses, I chose to respond later.
Saturday night is an over hyped time of a week, when the ones sitting at home imagine their known ones to be dancing at the clubs or having tasty food at the late night joints of the city. Some with wild imaginations assume that their friends must be hooked up with a hot stranger at the night clubs. I was feeling demotional over the past couple of days due to some unsettlement in my personal life and thus, I chose to remain indoors and seek some mental peace. I picked up the word "demotional" from the opening episode of Koffee with Karan Season 5, where Shah Rukh Khan had tossed this word to describe a state of being 'detached yet emotional'. I have been waiting to use this word since then, finally I could. I had even put a status on WhatsApp and Facebook and mentioned about such a state. Rupali had messaged me last evening and inquired what was wrong with me. Just to give you guys some background, she had mentioned to me in one of our previous chats, about a guy that her family had chosen for her to get married. Clueless about what else to say to her family, she agreed. Most of us are really clueless about marriages these days! In this Saturday evening chat, she told me that the match might just end. Concerned, I asked why! She said, "Because the guy is not fine with me having a past." Not that she was in love with this guy or something, but I am sure it was painful for her. She said she was blank and was confused what to say or what to do?! We kept exchanging messages for a while but my mind had already gone into the thinking mode!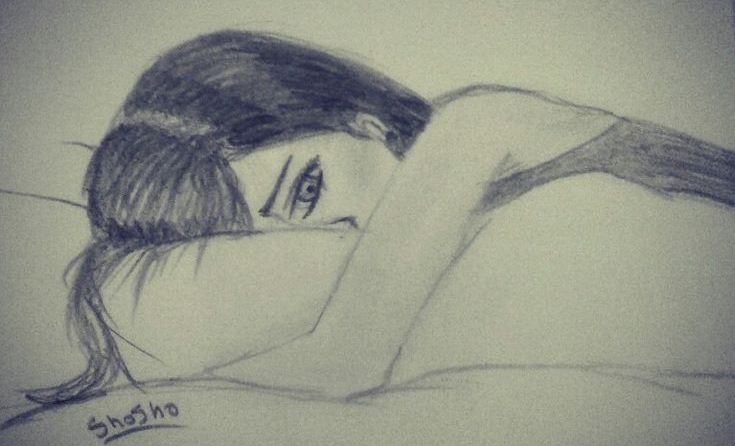 Yes! Rupali had a past! Even I have had a past. Sounds criminal? Even you've had a past! Offended?
Just think about this. As soon as somebody says I have a past, the first thing that comes to our mind is a failed relationship, a break up! Ok. We can have a failed relationship, Can't we? It's really strange how in college all of us fantasise having a girl friend. But if we have one, there are gossip mongers and unfortunately if the relationship fails, people who hear about this become the jury of this drama going on in our life! Why? Don't we fail in exams? Don't we get rejected by someone we really care for? Don't we fail to achieve our KRA's at work? Don't we suffer from flu? If a failed relationship is a question on somebody's character, then all the above failures are equally worrying too! People, I am not defending the ones who have relationships just for favours (of any type). Right or wrong, that's a separate discussion!
I am pretty sure that we encourage a failed student in our neighbourhood to re appear for the exam and clear it in that attempt! After an underperforming quarter at work, companies are still willing to give chances to their employees to start afresh. We pat our friend's back and tell him, "It's ok, Do your best next time." Then why do we look down upon a failed relationship? I am sure Mr. Rejectionist in Rupali's life must have stood by a friend who has been through a failure and accepted the friend with all his failures. Then why not Rupali?
3:10 AM: "What did Rupesh say?" I enquired about her brother's reaction to this call off. Rupesh was there when she had this conversation with the 'so called' match. She had slept by the time I sent her this message, probably wiping her tears that she got in return of no particular crime of hers. This may sound a bit mean, and I apologise in advance, but I think she just got saved from a lifetime of judgmental behaviour. What if she couldn't cook a perfect mutter-paneer or a mouth watering Gajar Halwa after marriage? Actually past isn't really past. It's just a time of our lives that has gone by and just the memories remain, just like the canteen ki chai and vadapav sessions with old college friends.