Indian fans often feel that why can't India's entertainment industry produce something on the lines of "Game of Thrones". Why we expect that is, probably because our country is so rich in history and mythology. With so many Gods and different names of the same God in different parts of the country; so many kingdoms and so many brave rulers and warriors have been associated with this land; countless invaders and conquerors came, won, ruled and then perished. Our history itself screams so many tales, but we don't get to hear any of those stories! Yes, there are books, religious as well as fictional; but masses aren't fond of reading 400-500 pages of novels, that too without any pictures in it. 😉
Many believe that the closest we ever came near the global standards was when "Bahubali" series outdid our hopes! The grandeur and scale at which the makers narrated the story was truly worthy of the appreciation it garnered.
Earlier in August, the trailer of "The Empire" was launched. Some media websites hailed it as 'India's answer to Game of Thrones'. Ref Link 1
I checked the trailer out and it looked good. After the trailer came out, it was clear that the series is a story related to Mughal Invader and Emperor Babur. Although I was looking forward to watching the series, I couldn't help but wonder if the series will see the light of the day, for obvious reasons! Couple of days before the release date of the series, there was a quote from popular filmmaker Kabir Khan, expressing his disapproval on demonising Mughals in the movies made in the Indian film industry, adding that Mughals were actually great nation builders. Honestly, in my opinion, it was a little uncalled for. Ref Link 2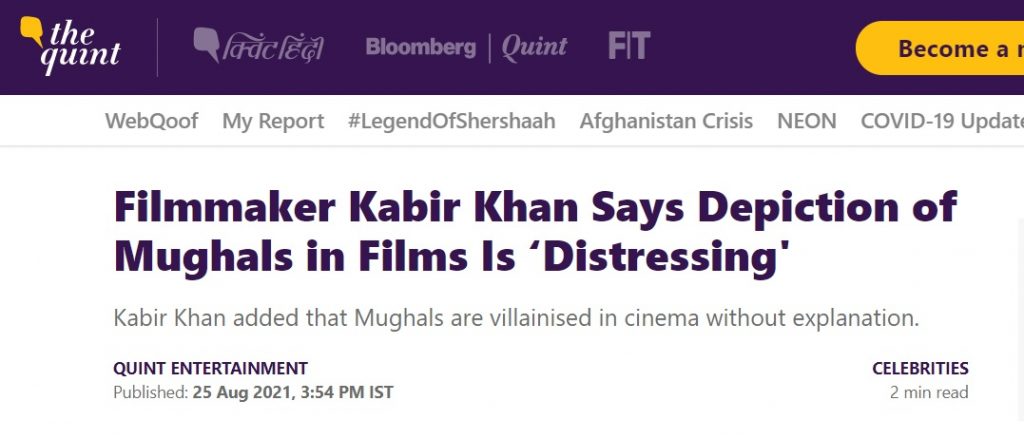 Soon after, just around the release of the series, #UninstallHotstar started trending on Twitter! What I could gather from the little reading I did was that people had a problem with this series 'glorifying' Babur! Rest, about what people said while urging other twitter users to uninstall Disney+Hotstar is something I will refrain from writing here. I have shared the link in the References at the end of the article. Ref Link 3
Finally, on the day of the release of the series, my family and I sat to watch the first episode of "The Empire". As the episode progressed, and I was kind of liking the way things were being shown, I suddenly felt curious to check the rating of the show on IMDB. It was 3.1! Honestly, the thought of not wasting another 6-7 hours watching such a low rated show did cross my mind. However, considering what all happened on media and social media just before the release, I carried on watching it anyway. The episode ended and the second began, then the third and then the fourth. The remaining episodes too, we watched the very next day.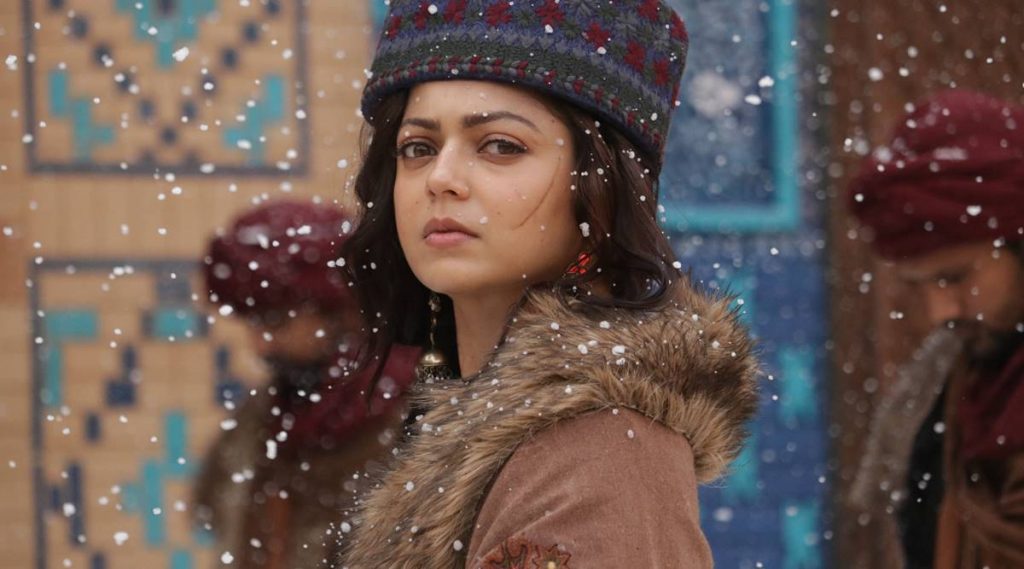 Here's what I wish to say:
"The Empire" is NOT India's answer to "Game of Thrones" and what one will realise if they do a bit of research, is that the makers of the series didn't even intend to make this show on the lines of Game of Thrones! It was all over excitement and over exaggeration of the media, as it always has been!
I am not sure what was Kabir Khan thinking while saying/writing anything in defence of the Mughals. They may have done good things, but they also came with a lot of torture that the common citizens may not have been able to recover from in decades! They didn't invade to make India a better country or to serve its people. They, or any other ruler for that matter, came to fulfil their own ambitions! So, if it is unfair for the film industry to demonise the Mughals, it's even more unfair to glorify them by quoting such words.
Regarding the #UninstallHotstar trend on twitter, when will we grow up enough to treat entertainment as entertainment, stories as stories, films as films? If one watches the series or at least, google the basis of this series, it is clearly mentioned that "The Empire" is based on the novel series 'Empire of the Moghul' by Alex Rutherford. The series focuses on the rise and fall of the Mughal empire through generations from Babur to Aurangzeb.
Director Mitakshara Kumar has smartly ensured that the story is depicted in a very plain and unbiased manner, without having a narrative that supports or opposes a certain person or side. None of the characters, including that of the Babur, has been either overly glorified or demonised; nor have the makers tried to establish any kind of an emotional connect between the characters and the audience. So, the series is certainly a good effort with some really good performances by Kunal Kapoor, Dino Morea, Rahul Dev, Shabana Azmi and the surprise package Drashti Dhami, who played Babur's sister Khanzada!
Overall, while it surely isn't 'India's answer to Game of Thrones', it is certainly a great start in that direction. The setup, costumes and vibe of the series is more realistic than grand, which is how we have been experiencing history dramas mostly!
I like a certain movie/series and I give a 7/8/9 on IMDB. Great!
I hate it and I give 4/3/2 or even 1. Alright!
I don't even watch it and give a poor rating… Really?
Filmmakers merely tell stories, the way they want. It's alright if we don't like them, they're still stories, intended for entertainment.
We watched Sairat with our families; did we worry that the teenagers at our home may run away and get married if they get inspired by this movie?
We watched Raanjhanaa; how many of our known ones have cut their nerves for their mad love for a girl?
We watched Gangs of Wasseypur, which kid of our family asked us for a real gun for their birthday gift?
After watching Rang De Basanti, did we have sleepless nights worrying that your college going son will suddenly murder some politician and confess his crime via some radio station?
These are all stories. They may have given us some food for thought, but they didn't come with a condition or mandate to be liked, appreciated or followed. No story can do that!
Ah yes! Years ago, when Shaktimaan used to air on television, there were reports of kids jumping from their terrace, thinking that Shaktimaan will come to save them. Really unfortunate, but they were kids, right? Are we not more logical and well-reasoned than that now?
Still, if we want to believe and follow a certain narrative, we may happily do so. But why do we keep such unreasonable hatred towards entertainers? Is this the thought process and the reasoning ability that we are going to pass on to the generations to come?
References:
https://indianexpress.com/article/entertainment/web-series/the-empire-trailer-kunal-kapoor-shabana-azmi-7442983/
https://www.thequint.com/entertainment/celebrities/kabir-khan-mughal-muslim-rulers-villains-research-history-distressing#read-more